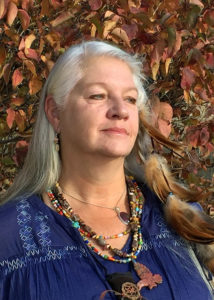 Paula Karen, MLS, EGCM(R) is a horsewoman, author and inspirational coach. Among her greatest joys is participating in the magic that occurs when people and horses connect. She has extensive professional experience inspiring people to achieve personal and spiritual growth and healing. Paula has served for nine years as the president of Spirit Horse Alliance, a Colorado not-for-profit organization. Hawkflight Coaching is her coaching business, founded January 2014. She  is guardian and partner of three once wild Mustang horses and one rescued slaughter bound horse. Horses have long called to Paula. It is her honor and passion to love and care for them; young, injured, aging, wild ones, and all those in between.
Paula has been recognized for her Native American essence and is a student in learning and honoring Native American healing traditions. She often incorporates what she has learned in coaching sessions and spiritual retreats, and in the Blog posts she authors.
Coaching Partners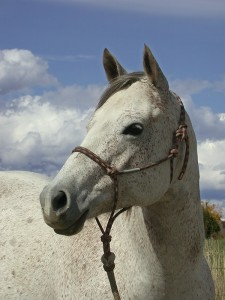 Firefly was a cherished healer of our coaching team.  She suffered limiting injuries as a yearling that continued to debilitate her.  In July of 2016 at the age of 16 she was released from her pain.  Please refer to the blog section " Fairy Dust and Sugar Cookies" to read the four part tribute to her life.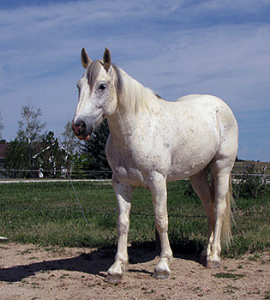 Spirit is an 11- year old Mustang gathered as a weanling from the Wyoming wild.  He chose Paula to be his guardian as a yearling.  His wild horse instincts are strong and honored.  He has a great presence when working.  His spirit is as large as the blue sky.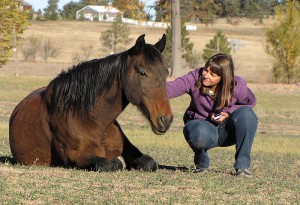 Shadow Dancer is an 14- year old Mustang also gathered from the wild.  He was formerly trained by the inmates in the Colorado WHIP (Wild Horse Inmate Program).  He joined the healing herd in the summer of 2013.  He assists clients by supporting them as they look into their "shadow" side and brings positive shifts to awareness.  He also takes pride in being a trustworthy saddle horse.
Bailey Buckskin spent eight months at Harmony Equine Center in Franktown CO.  She had been abandoned, along with her foal, and neglected.  Bailey was 250 pounds underweight.  She is a mature Mustang, with incredible healing abilities.  Bailey is powerful, energetic and intelligent, commanding respect.  Once adopted by Paula, Bailey began working with humans, keenly sensing what they needed, even while she was adjusting.  It took her awhile to fit in with the rest of the herd, but she soon became the lead mare. Bailey is not ride-able, and her level of training is unknown, which makes it even more amazing that she chooses so willingly to partner in coaching.  Bailey encourages clients to take a walk on the wild side!
Eclipse was rescued from impending slaughter by Drifter's Hearts of Hope.  Paula adopted her in January 2017.  Eclipse is sensitive and sweet, and will become a wonderful coaching horse, supporting clients in finding their inner strength, just as she did to survive.  She also asks that client's look at their "sacred cows," as it might be a good idea to question a belief, custom or institution once held in esteem, but that no longer serves you.  Eclipse reminds us that after short periods of darkness, the light returns.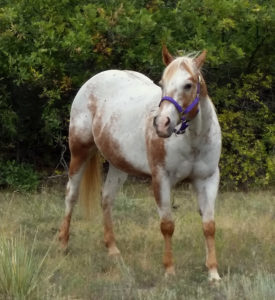 Available by special appointment only.
Candy is an Appaloosa that looks like a toasted marshmallow. However, she is one tough cookie!  Her trust in humans has been broken.  Candy is being rehabilitated in a beautiful pastoral setting. She is highly intelligent and can read you like a book.  A powerhouse, Candy is not a touchy/feely horse.  She challenges and impacts clients physically, mentally, emotionally and spiritually.  She is proof that recovery from trauma and abuse is possible even though it leaves residual effects.
The Plight of American Mustangs
Even though wild horses are symbols of American Freedom, most have been removed from the wild and are being kept in holding facilities.  Mustangs can make wonderful companions and coaching horses.  For further information, please talk to Paula.  It is predicted that within the next twenty years that there will be no more wild horses on public lands in America.  Support better management of wild horses TODAY!