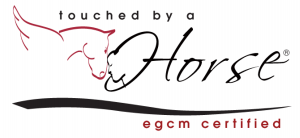 Paula has completed an extensive education and training program and is certified in the Equine Gestalt Coaching Method. EGCM® was developed by Melisa Pearce, a core founder since 1989, of the horse-human healing movement. The experiential nature of the method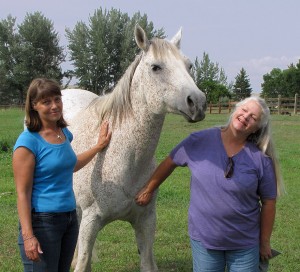 involves the horse as an active partner with the coach in the client's exploratory process. The integrative approach of the equine's interaction combined with positive coaching, somatic awareness guidance and Gestalt methodology, assists the client in examining their life and choices made with a focus on designing a positive future.
Paula earned her MLS (psychology emphasis) degree at Regis University, Denver.
How do I summarize my experiences with Paula Karen's coaching sessions in just a few lines? I've had the honor of not only being coached by Paula but I've also been blessed with the opportunity to watch her coach other individuals in group settings. Her attention and awareness to the subtleties of what is happening in the moment is astounding! As a practitioner in the field of holistic healthcare for 13 years, I have personally experienced many different healing applications. Every time I get into the round pen with Paula and her horses, or get to receive a Reiki session with Paula, I am blown away by the magnitude of transformation and healing that takes place. Not only is she effective, she provides a safe and nurturing environment which enables you to move through your stuff unencumbered by worry or undue stresses. She has my respect and gratitude for life. Jena F., RMT; CSP, CO